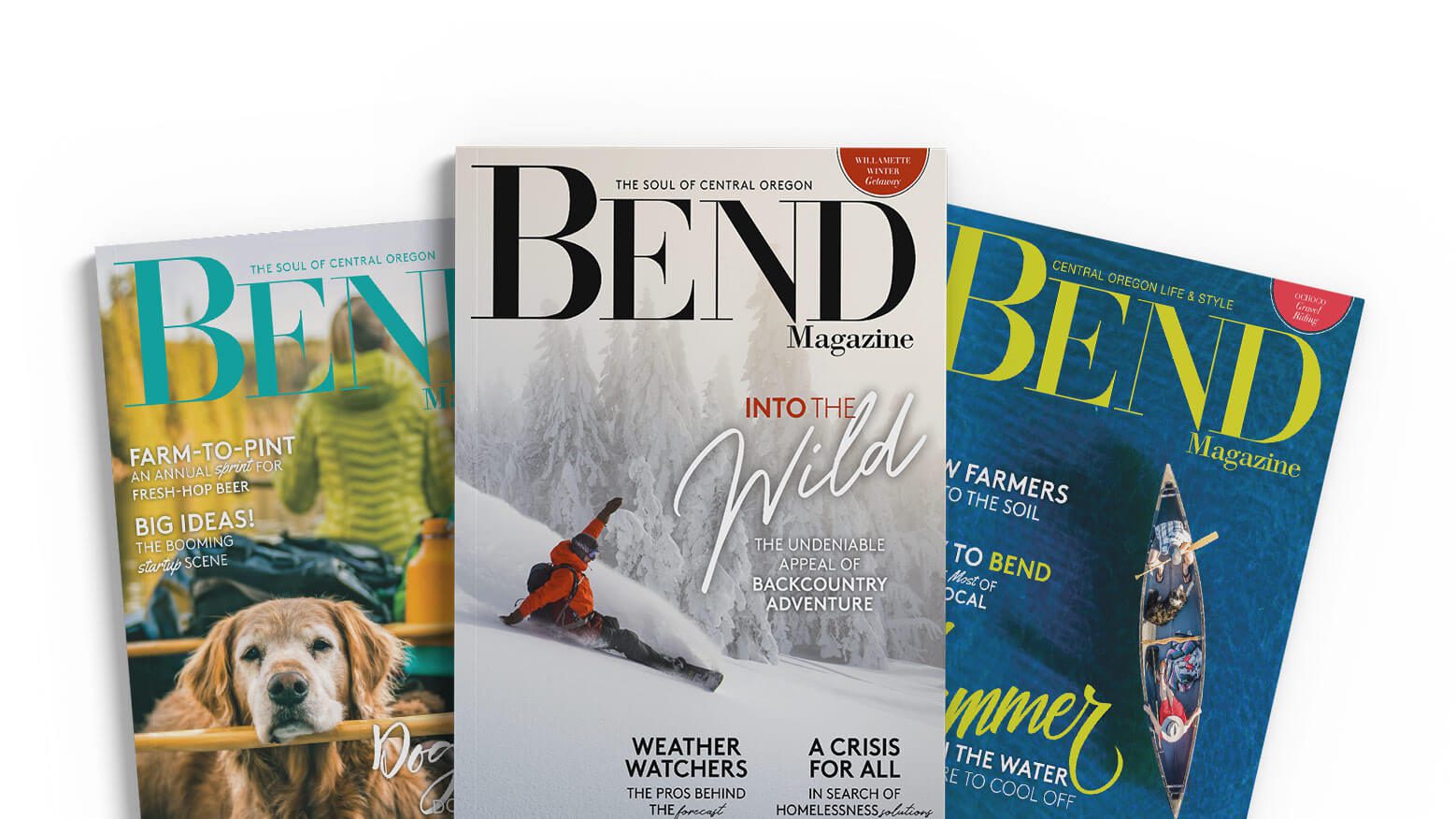 BEND MAGAZINE IS THE VOICE, the mirror, and the advocate of the Central Oregon community. In every issue, our pages reveal the people, places, and events that make living in Bend so vibrant and exciting year-round. With lively storytelling and captivating imagery, the diversity, personality, natural beauty, and energy of Central Oregon comes to life. From outdoor adventure to food and drink, home and design to local business, the stories of the people who live and love Bend stimulate, educate, and inspire.
By exploring the region's best stories on the page, Bend Magazine readers are called upon to live a life more deeply engaged in the nature, culture, and community of Central Oregon.
15,000 CIRCULATION
68,000 TOTAL AUDIENCE
#1 BEST SELLING MAGAZINE IN CENTRAL OREGON
BEND MAGAZINE PRINT DISTRIBUTION is curated specifically for the audience who wants to be in-the-know about the people and culture of Central Oregon.
DISTRIBUTION
3,000+ newsstand sales
5,000+ subscribers
7,000+ copies delivered locally
68,000+ total readers